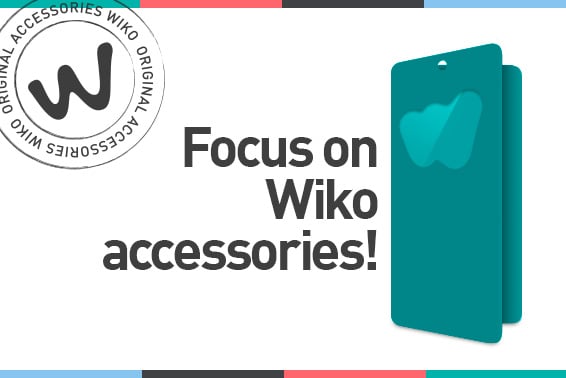 WIKO: SMARTPHONES… & ACCESSORIES!
Wiko is much more than just an accessible, fun range of phones. We also offer a wide choice of accessories, from covers to protective glass. Let's take a quick tour of what we have to offer.


FOLIO COVERS

> Back cover W Vision HIGHWAY STAR, HIGHWAY PURE)
With its W-shaped window, this interactive cover allows you to:
- quickly access your notifications
- directly answer a call
- start or stop the music app




CASES

> Game Changer (SUNSET 2 and RAINBOW LITE 4G)
Show your "Game Changer" side and mix and match the colours with your smartphone!

> Diamonds (LENNY 2, RAINBOW JAM 4G)
In addition to being glamorous, it is also shock absorbent thanks to its silicone core.



SCREEN PROTECTORS

> Protective Film: the little bit extra that will protect your phone from scratches.

> Tempered glass (HIGHWAY STAR) close protection guaranteed!

Related products
Other articles in this section: